Welcome to The Lumistella Company—a fun-filled, fast-paced company where the magic of Christmas thrives year-round!
RECENT NEWS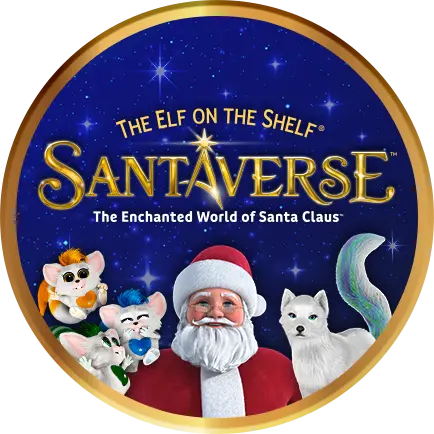 The Enchanted World of Santa Claus™ Revealed!
In 2024, The Lumistella Company will unveil to fans its boldest venture yet—The Elf on the Shelf® Santaverse™, featuring characters and brands fans know and love, along with an expanded cast of North Pole creatures, timeless adventures and all the untold stories that reveal the mystery and magic of the enchanted world of Santa Claus!
CORPORATE COMMITMENTS
VISION
Tell the Stories of Santa's North Pole
MISSION
Tap into the magic of believing and love of tradition at Christmastime by creating Christmas characters, stories and lore through consumer products, immersive experiences and entertainment-based content.
PURPOSE
Create Joyful Family Moments
VALUES
Family Focus, Integrity, Respect and Excellence (F.I.R.E.)
OUR AREAS OF FOCUS
The Lumistella Company is a global intellectual property company dedicated to bringing Santa's North Pole to life for children around the world through consumer products, original entertainment and brand experiences.
Books, toys, activities, games and accessories reveal Santa's world through storytelling. The Lumistella Company is home to The Elf on the Shelf, Elf Pets and Elf Mates brands with related brand extensions.
Animated specials streaming on Netflix, live events and brand entertainment content on YouTube narrate the tales of Santa's North Pole and bring to life a whole cast of characters that are sure to delight fans of all ages.