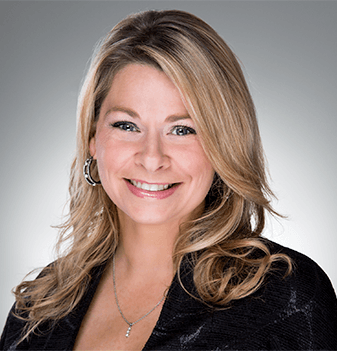 Founder and Co-CEO | The Lumistella Company
Author, Executive Producer and Director
---
Chanda A. Bell is an American author, entrepreneur and writer/director from Atlanta, Georgia. A self-described storyteller, she is the co-CEO and creative force behind the international consumer products and entertainment company The Lumistella Company. While she is best known for her role as the co-author of the perennial best-selling title The Elf on the Shelf: A Christmas Tradition and the author of the Elf Pets® franchise, she is also a managing partner in Big Canoe Entertainment and an owner of The Lumistella Company's subsidiary, Scout Elf Productions™, where she serves as an executive producer.
A former middle-school English teacher, Bell fell into business ownership when in 2005 alongside her mother, Carol Aebersold, and her twin sister, Christa Pitts, she launched The Lumistella Company. Although it was formed out of necessity when the trio couldn't get anyone to publish the book she co-wrote with her mom—The Elf on the Shelf: A Christmas Tradition—they took on credit card debt and trusted in each other to launch their enchanting tale. Thankfully, the magical story resonated with families, and it continues to make its appearance annually on the nation's most prestigious best-seller lists published by USA Today, Publishers Weekly and the Wall Street Journal.
Bell has appeared on numerous television shows, including Holiday Wars, Home & Family, The Today Show and various programs on MSNBC and CNN; been featured in Good Housekeeping, USA Today and Parents magazine; and has won numerous awards for creativity and business acumen from the likes of Inc., the Small Business Administration, Moonbeam Children's Book Awards, iParenting and Parents' Choice.
Today, she runs the entire brand experience, as well as character, story and lore development for Santa Claus as the co-CEO of The Lumistella Company. Bell oversees the product development, digital, licensing and consumer marketing facets of the business, and continues to write additional holiday-focused family-friendly books and stories, which have helped to catapult the Scout Elves and her version of Santa's North Pole to iconic pop culture status.
Realizing that her stories and products bring the North Pole to life for children, Bell along with her family formed Scout Elf Productions™ in 2017 to further develop The Elf on the Shelf® and the Elf Pets® themed entertainment content. With this new venture, Bell is writing, producing and directing new tales that tap into children's imaginations and showcase her magical North Pole. She is also currently working to bring a live theatrical show to The Elf on the Shelf® fans everywhere.
Bell is actively involved in her church and community, raising money for causes close to her heart: The Path Project, The Atlanta Union Mission and MUST Ministries. She resides in Georgia with her husband and two children.